General Contracting
When you plan to build a home it's not something you do in haste. This represents a significant investment and you want to be sure that the company you choose to handle the general construction will be able to provide you the kind of services you need, at price points that fit perfectly into your budget.

When you choose Big Kahuna Construction Inc to handle your new build project, you have peace of mind that a reputed and credible general construction company is handling the job for you. We are highly focused in our approach to our work and provide high quality efficient services at very reasonable price points.

Since our inception we have handled a large number of projects for residential clients in and around Triology, Vistancia, Westbrook Village. Today, we also have a significant repeat clientele from Sun City, Sun City West, Sun City Grand. We understand that when you are building your home, you have some specific ideas about how it should be. It's why our designers work closely with you to understand what your vision is and then provide solutions that match those requirements.


General Construction Services – Our Approach
No matter how big or small the project is we believe that the success of the project lies in following a 3-pronged approach:


Detailing - We are the professionals that are highly focused on details- from the time we start working on the blueprints of your new build, right through the approval, redrafting, construction and finishing phases. We plan every stage of the project thoroughly so that everything runs in a seamless manner. Our experts will liaise with your architect and work closely with them to look for cost saving solutions, without compromising on the quality of the work.


Hiring the right contractors - We believe that just as creative and innovative planning is important, it's crucial that the workmanship be of the highest grade and the materials be of top quality as well. We hire the best contractors for all the different services and our supervisors ensure that the job gets done to the high standards set by us


Project management - It's not uncommon for building construction projects to go awry, run beyond schedule and go over budget. It's why we follow very stringent project management processes - the focus is on safety, quality and timely completion of work. The constant monitoring ensures that problems if any, are spotted early in the day and rectified before they escalate. Our experienced and expert project managers ensure that everything progresses smoothly.


Many of our customers approach us for home additions and we follow this same work methodology in those projects too. Our aim is simple - to give you spaces you will love to live and use every single day.

If you need any kind of home renovations done, we are the professionals to call. With us, you are assured of top notch services at the most competitive rates. For more information, call Big Kahuna Construction Inc at 623-566-8809. You can send us your queries using this online form.



General Contracting Excellence Through Design and Quality Workmanship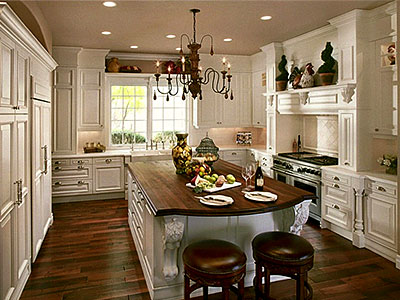 The mission of Big Kahuna Construction Corp is to be a reconized leader in the building industry. Our focus is on the successful execution of a project. Big Kahuna is dedicated to developing accurate budgets, efficient and cost saving construction methods. We perform all tasks with our team of skilled tradesmen and educated managers for every project. Above all, Big Kahuna never loses sight of the fact our most important partner is you.

Our projects include new construction, kitchen and bath remodeling, additions and enhancement projects. Please contact us today to see how we can transform your environment. Do you already have a set of PDF plans? Email them to us at kahunahomes@aol.com.


Click on the images below to view a larger display.


Photo 1

Photo 2

Photo 3

Photo 4

Photo 5

Photo 6