Casitas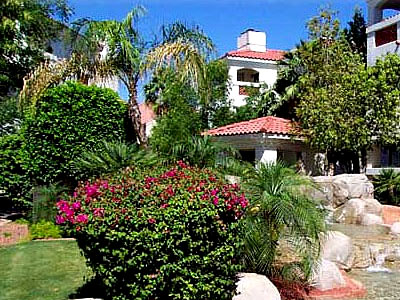 Have you been thinking of adding some extra space to your homewithout actually making any changes to the existing structure? A casita might be the perfect solution for you. A casita is detached from your house and is an extra room/s that can be used to house guests or friends when they are at your place for a longer period of time.

Your guests can enjoy a comfortable stay without having to pay for an expensive hotel room. In fact, this space can also prove to be perfect for a home-based business or office. When you are getting the structure built, you need to be assured that the professionals you hire have the experience and resources to handle the project to perfection.

We at Big Kahuna Construction Inc. are a unique company that provides excellent casita construction solutions to clients in and around Phoenix, Sun City, Peoria, and El Mirage. Creating stunning custom casitas and ensuring that clients get the best services has helped us build a solid base in Scottsdale, Tempe, Glendale, and Surprise.

Our expertise in this space has seen us create amazing structures in Sun City West, Goodyear, and Sun City West. Many property owners from the surrounding areas like Avondale and Mesa contact us for all their new casita construction requirements.


Casita Plans and Layouts
We understand that each client will have very specific requirements. This is why we focus on providing solutions that are customized to their needs. When you hire us for your casita construction project, you can rest assured that the structure will be designed, planned and built exactly how you want it to be. We can add features such as:


A living room or lounge
Bedroom/s
Full bathroom
Kitchenette

In fact, you can rest assured that the casita we build for you will be exactly in line you're your specific requirements. You can request for addition of any features or materials you fancy and we can incorporate them in your project.


Custom Casita Design and Build
Whether you want to house guests or generate some additional income from short-term rentals, we can build a casita that provides a good return on investment. While we are focused on customization and quality construction, you can rest assured that the custom casita cost will be affordable. We have the skills, experience, and creativity to handle all types of casita design and construction projects.

Whether you want something simple or more elaborate structure with all the bells and whistles, we can design the perfect casita for you. On board our team are talented designers, tradespeople, project managers and on-site supervisors who ensure that the entire project progresses without a glitch.


Cost-Effective Casita Construction
We maintain regular communication with you from the start to the end of the project and are very honest and transparent in our approach to our work. Only the highest quality materials and workmanship are used in the work and the project will be completed safely and on time. We assure you that you and your guests will truly enjoy your new custom casita feature.

If you need new casita construction done, we are the general contractors to call. With us, you are assured of top-notch services at the most competitive rates. For more information, call Big Kahuna Construction Inc. at 623-566-8809. You can send us your queries using this online form.